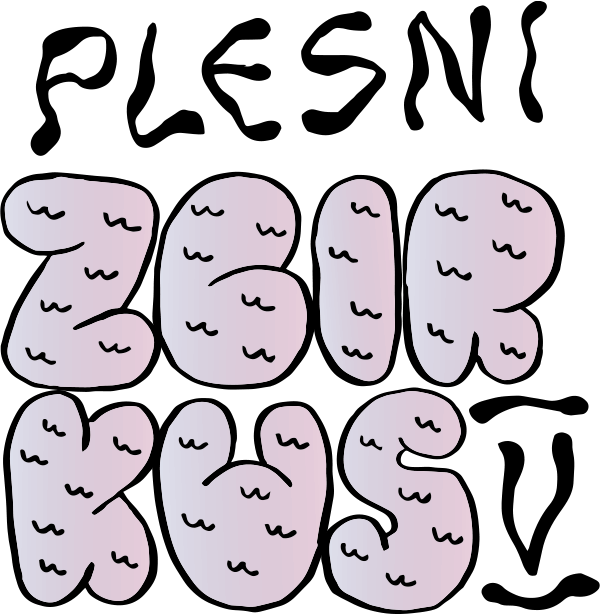 The Festival of Contemporary Performing Arts for Children – Plesni zbirkus, is an event for children and adults designed by children. It takes place in various locations in Rijeka and brings a series of performances of contemporary dance & circus and interdisciplinary and theatrical performances and workshops where children can meet and try their hand at the skills of these performance areas. Plesni zbirkus is the only event in the region that is co-created by children, thus guaranteeing an entertaining and educational program for children in Rijeka, to which adults are also invited.
Find out more
Saturday 20.05.2023
FESTIVAL OPENING
LET ME TELL YOU A STORY
Margareta Peršić
Come! With this story, I invite you to a new adventure, to a protected invisible space of imagination and dreams. We will step onto the ground beyond this visible world and meet famous heroes, fabulous maidens, impossible miracles and drink from the fountain of living water. Come, don't waste time, the ship has just sailed, its sails are already set! In that boundless sea, I know where we will find land and when we return from this journey, how our invigorated soul will shine!
Storyteller: Margareta Peršić

"I create, therefore I am!" Born in Zagreb in 1976, finished some school, the life one still learning.
I make dolls and little dresses for them, color pictures and picture books, tell stories and fairy tales and in one of them I am the queen while in another I wash the dishes. I am a member of HSZU, HDLU and ULUPUH and I am almost free, just like a bird! As a storyteller, for the last seventeen years, I have been performing story plays as part of cultural and artistic manifestations, at festivals, in libraries, cultural and educational institutions, weddings, funerals, skyscrapers, caves, in kindergartens and squares, and as an external collaborator of the School Book at literary meetings. You can find more info on my FB page Margareta Peršić or www.Magisdolls.com
Saturday 20.05.2023
INTERNET GENIUSES
TRIKO CIRKUS TEATAR
Internaut theatre performance
Our creative and entertaining team of three young internauts will present the world of the internet, it's funny, and not so funny sides, its dangers and its wonders. Through song and imagination, they are here to help you pass your first steps towards safely surfing the internet.
Text: Marija Antić
Director: Iva Peter-Dragan
Performers: Tea Šimić, Bojan Ban, Filip Lugarić
Music: Matija Antolić
Light design: Milan Kovačević
Costumes: Tatjana Štasni
Set: Iva Peter-Dragan
Choreography: Jelena Vojković
Sound: Tomica Kraljić
Assistant: Ana Bakšić
Line producer: Ivana Boras
Production: Agencija Projektil i Triko Cirkus Teatar
TRIKO CIRKUS TEATAR is a professional independent theatre group from Zagreb. In the past 10 years we worked diligently to promote the style of contemporary circus and theatre clown in our region through productions of shows and programs, including festivals, workshops and international gatherings of different artists. By means of our project CLOWN PLATFORM, that we run for the past 9 years, we have organized workshops of world famous clowns and clown pedagogues like Jango Edwards, David Shiner, Lee Delong, John Towsen, Ira Seidenstein. Our activities include networking on a European and global level. We have worked in collaboration with The University of Galway in Ireland, presented Croatia at the European Theatre Night in Brussels, as well as in the Croatie La Voici – national program for promoting Croatian culture in France, toured the USA, China and Mexico. We won many awards as a group as well as individual awards by artists who worked in our production.
Photo: LeTim, Martin Bukvić
Saturday 20.05.2023
GET THE HAT
Andrej Tomše
Spectacular funambulatory performance
The hat of a clown gets stuck at a very high spot. Now, he must get it back. He tries many different ways to do that, only to make a clown of himself while failing. Finally, his only option is to perform a spectacular act of funambulism while he hopes the volunteers don't let go of the rope he is walking on.
Author and performer: Andrej Tomše
Advice: Jaša Jenull
Props: Sandi Mikuž
After finishing the circus school in Granada, Spain, I started creating and co-creating my own and other people's pieces. My work is loosely based around street theatre, however, I am currently performing in the children's play Krojaček Hlaček in Mini Teater in Ljubljana and I have an upcoming performance at Peculiar Families' Festival in Split with my stage project #Manifesto. In 2022, we did the Nord Nach West tour with Luka Piletič as Duo Slavica. I have about 5 ongoing projects at the moment. I consider myself a juggler but my work takes me to many different areas of performance arts.
Photo: Luka Dakskobler, Alessio Ferrara
Sunday 21.05.2023
THE DEN CONCERT
SHOOMA
The Den Concert is an interactive concert for children and their caregivers. At the concert, music from The Den album is performed, motivating the audience to listen, move together, dance and enjoy. This is a format that is very difficult to explain and very easily rolls through the body. The Den Concert invites you to laugh, play and have a pleasant movement. By entering The Den, we return to our body, to our house, and we feel good there. The concert is created from The Den album, which is an innovative interdisciplinary music album whose main purpose, through a creative approach in working with the body, movement, dance and music, is to positively influence a greater awareness of the body, the connection between body and mind, awareness of breath and oneself, and thus encourage well-being.
Author and dance performer: Irma Unušić
Music authors: Ivan Marojević & Vanesa Petrac
Lyrics and singer: Vanesa Petrac
Collaborator for music and dance: Nastasja Štefanić Kralj
Music recordings: Marko Horvat
Donation: Miret
Production: SHOOMA

SHOOMA ['ʃumʌ / forest] is an artistic organization that believes in the transformative power of art. Inspired by the forest as a perfect ecological factory, it is conceived as a creative factory where dance art meets and plays with different artistic areas to create various innovative art formats. It starts with the body, movement, and dance as an inspirational moment and approaches creating content focusing on young audiences.The vision of the organization is to create innovative, inspiring, high-quality, and age-appropriate performance-artistic experiences. It is followed by playfulness and careful consideration in creating content that aims to contribute to the children and youth quality of life and their families lives. Art and creativity are used to improve the well-being of children, youth, and adults, strengthen interpersonal relationships, self-confidence and encourage personal development.
For ages: 4+ and their caregivers
Sunday 21.05.2023
LITTLE SECRETS OF PROFESSOR ŠIFRICA
Marija Maksimović
Singing Crypto Puppet Performance
The puppet show The Little Secret of Professor Šifrica takes you on a journey to the World of Cryptography. It is the world of writing secret messages. On that trip, you will meet professor Šifrica and her friend professor Kriptić. They will explain the basic principles of encryption and show you how they hide their messages from the Radoznalići.
Text and directing: Marija Maksimović
Puppets and set: Igor Malnar
Performing: Marija Maksimović i Ivana Čop

Marija Maksimović was born and lives in Rijeka. She completed her studies in mathematics and computer science at the Faculty of Philosophy in Rijeka and received her doctorate at the Faculty of Science and Mathematics in Zagreb, in the field of mathematics. He works at the Mathematics Department of the University of Rijeka as an assistant professor.
In his free time, he is engaged in contemporary dance and acting. She participated as a co-author and performer in various projects and plays. She is the author and performer in the plays The Little Secret of Professor Šifrica (2018) and Nula (2021).
Sunday 21.05.2023
UNDERWATER CONCERT
PLESNI TEATER LJUBLJANA
Concert version of dance-theatre performance for children Water Man Ambrož
"Underwater Concert immerses spectators in an underwater world where there are no huge machines, no factories and no supermarkets. Down under lives Waterman Ambrož his idyllic and perfect life. But this sense of carefree life soon gets invaded by the clutter from dry land and the Water People become an endangered species. In order to protect his kinship Ambrož makes a visit to terrestrial land in a quest to find himself a wife. He finds out that above the surface the sounds; odour and habits are quite different, not only weird but sometimes even dangerous!"
Author of the Text: Andrej Rozman Roza
Directed by: Natalija Manojlović Varga
Music: Blaž Celarec
Performed by: Barbara Kanc, Veronika Valdes, Tines Špik, Blaž Celarec, Andrej Rozman Roza
Set Design: Sara Slivnik
Costumes, Props, Set: Vasilija Fišer, Sara Slivnik, Katja Somrak. PTL
Creative Producer: Katja Somrak
Produced by: Plesni teater Ljubljana 2022
The programme of Plesni Teater Ljubljana is subsidized by the Ministry of Culture RS and Municipality of Ljubljana, Department for Culture
Andrej Rozman Roza was born in 1955 in Ljubljana, where he still lives. He writes songs, stories and plays for children and adults. He was among the initiators of street and improvisational theatre in Slovenia, and has his own theatre called Rozinteater, in which he works as an author, director and actor. He believes that it is possible to live on Earth without poverty and without polluting the environment.
Natalija Manojlović Varga was born in 1978 in Osijek, Croatia. She later moved to Zagreb, where she studied psychology, and later theatre and radio directing. Throughout this time, she has worked in theatre as a choreographer and director and believes that theatre life is the greatest school of life. She currently works as a director and choreographer in Ljubljana.
Saturday 20.05.2023
CIRCUS SKILLS WORKSHOP
Have you ever been tempted to juggle 3 oranges or spin a plate on a stick like true Chinese masters, but you were never quite sure how to get into it? We can help! Anyone who wants to learn some juggling or balancing is welcome. You will get the basic handles of various juggling disciplines like clubs and balls, diabolo, flower sticks, chinese plates, hula hoops or poi spinning. Besides, you will learn that standing on a rola bola or ropewalking is not impossible. It just takes some practice! Come and meet the many colours of the circus!
Mentor: Andrej Tomše i Anja Ropoša
With support of: Cirkokrog
Anja Ropoša is a circus pedagogy trainer, hula hoop teacher and performer from Slovenia. After discovering her passion for hula hooping in 2019, she did her basic circus pedagogy training that same year. She is an active member of the Slovenian circus pedagogy association since 2020. Since then she has led circus workshops for people of all ages in different settings and performed solo and in a group. In 2021 she participated in an international training in inclusive circus and now leads a circus group of adults with disabilities.
Andrej Tomše is a freelance circus and theatre artist. In 2013, he finished the CAU circus school in Granada, Spain. Since then, he has been creating or co-creating theatre pieces with a distinct circus flavour. His favorite juggling prop is clubs (by far).
Sunday 21.05.2023
DJEČJA KUĆA FOR PLANTS
Let's make Dječja kuća green!
Whether we live in a small apartment or house and regardless of our "green thumb", each of us with a little effort can make our home a nicer and healthier place to live by enriching it with green residents, and spring is the ideal time for that! With the Let's make Dječja kuća green! workshop, participants will get to know different house plants and learn the basics of houseplant care, while at the same time improving the Dječja kuća play area. In addition to contributing to the greening of the Dječja kuća, each participant of the workshop will take home a green friend who is also a great air purifier and learn how to take care of it.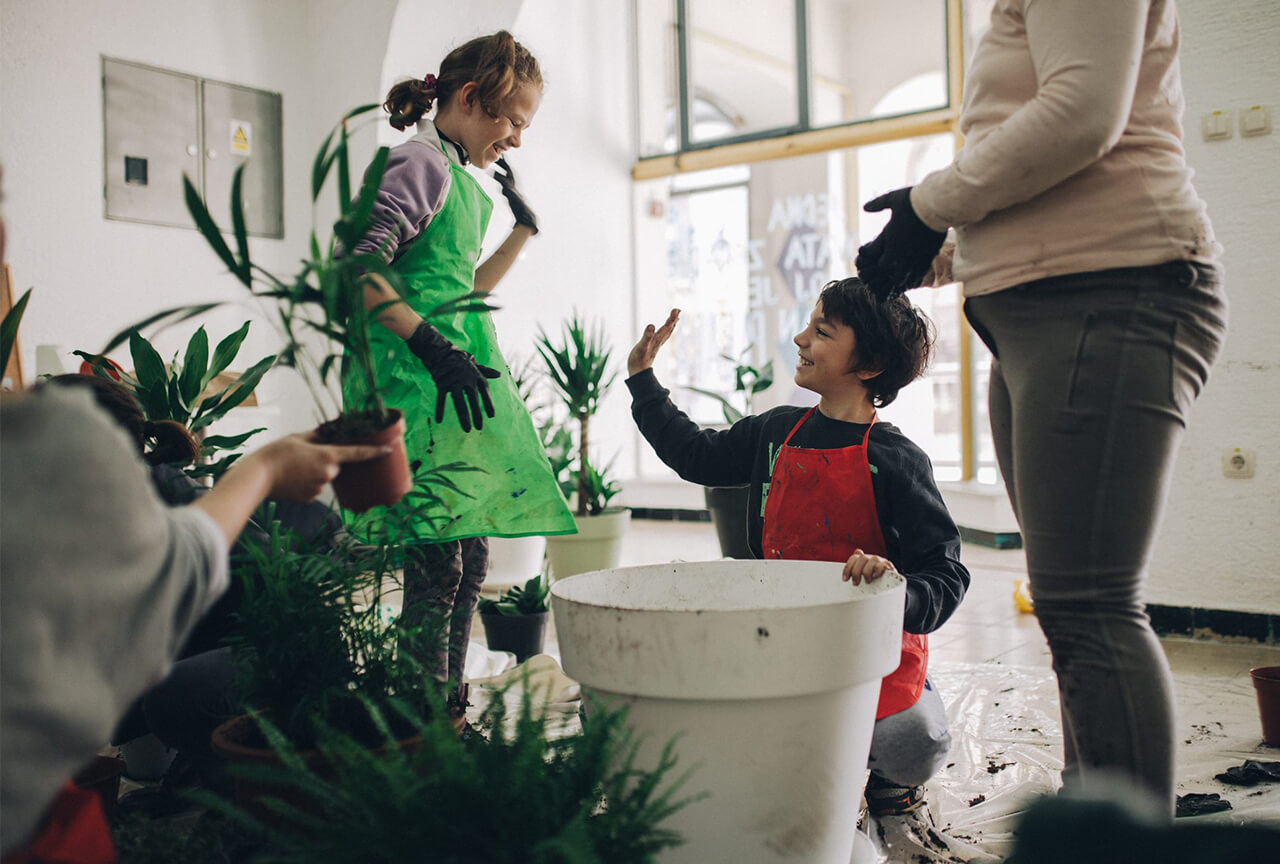 Mentors: Natali Bosić & Tajana Josimović
Natali Bosić has a master's degree in pedagogy, one of the founders of the Association for Informal Cultural and Artistic Education VMB and the owner of the education and consulting business Pedagoški kabinet. Even during her studies, she found a special interest in informal education, creativity and organization of free time, in which she still works today. When she is not designing new programs and workshops, she likes to spend time in nature or in her small garden in an urban environment, where she experiments and explores the possibilities of growing different indoor and outdoor plants. After years of using trial and error methods, mom's advice and reading books on urban gardening and growing indoor plants, she can proudly say that now she has a representative collection of plant species in whose company she enjoys everyday at home and at work.
Tajana Josimović has a master's degree in comparative literature and Spanish language. She has been working in the field of informal culture for 20 years, and has been co-organizing the Plesni zbirkus festival with her colleagues from the VMB Association since 2019. She has a garden where she is still learning about plants and how to grow them.
Tickets, Registration & Reservations
Registration for workshops and ticket reservations are received separately.
Price of each performance: 5 EUR
Due to the limited number of audience, registration is required via application form after which you will receive an e-mail confirmation and payment instructions.
Price of Circus skills workshop: 15 EUR
Price of Dječja kuća for plants workshop: 10 EUR
Due to the limited number of children participating in the workshops, registration is required via the application form after which you will receive an e-mail confirmation and payment instructions.

Organizers
Organizers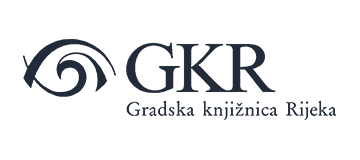 Partner

Financial Support

Financial Support

Support